Gigi's is as casual as it is chic, it's a local farm to table experience capturing the sophisticated yet laid back ideals of southern hospitality. It's a social gathering place for friends, whether you're aiming to impress out-of-town guests, linger over a romantic dinner or just want to enjoy a local craft beer in the lounge, come join us at our table.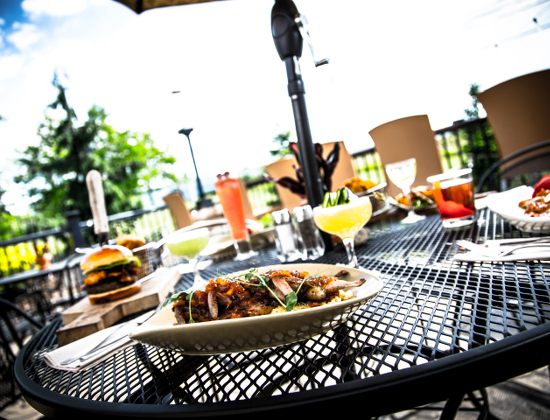 Gigi's is not about redefining Southern cooking, it's an ingredient-driven focus exploring the reality of Southern food. Using modern and classic technique paired with artistic and rustic plating result in playful dishes such as our farm fresh deviled eggs with truffle and chipotle.
We treat fresh local products with proper respect. Showcasing farm fresh harvests, from organic free-range meats to tree-ripened sweetness; this is the heart of farm to table cooking. We transform our menu seasonally with the intention of keeping ingredients the season's freshest and the variety of dishes dynamic.
"Instantly we were impressed by the trendy and beautiful décor which was laid out in cozy seating areas each unique in their own right but that managed to flow seamlessly from one space to the other...We had fun sharing tastes and trading plates. We look forward to gathering around a table at your restaurant to sample more of your playfully delicious offerings."